I read
Julianna Morlett's
"What No one ever told me about my Twenties" series with bated breath, I couldn't wait for the next one to be posted. I thought I'd like to do something similar… I asked a few of my favorite girls to give us insight on what they've learned in their twenties // or rather, what they are learning.
I turn 29 this year in December and Julianna's series got me thinking.
I have changed so much since 20.
There are a lot of things I wish someone had told me… you know, so I wouldn't have learned a few things the hard way.
but then, I wouldn't be me without those lessons… catch 22.
I hope you all enjoy this week of incredible reads!
starting with the hottest mama, and wise too – Raven.
Hey Fairytales Are True readers! I'm Raven and I blog about my sometimes crazy life over at A Momma's Desires and Pacifiers.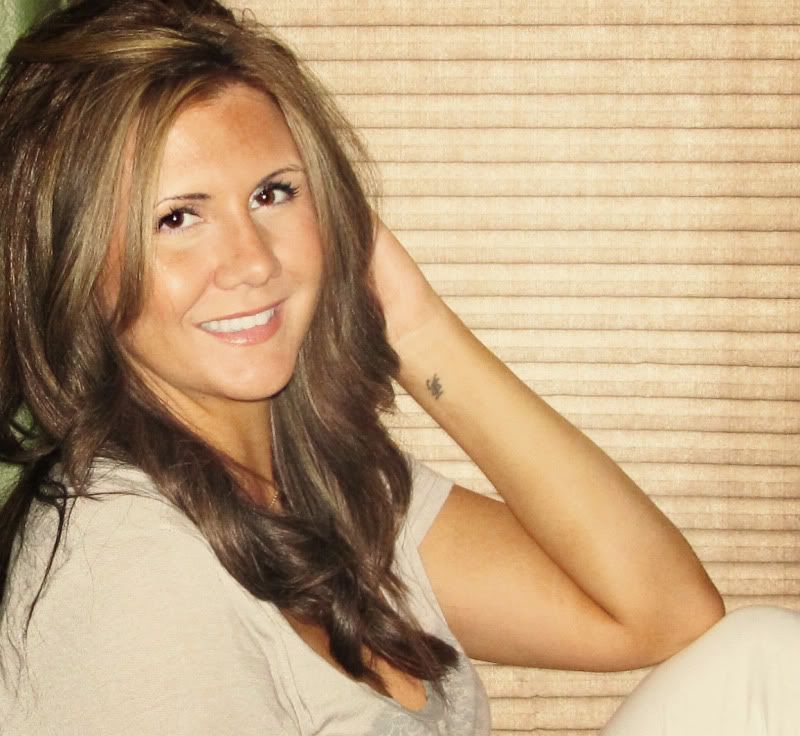 When Sarah first asked me to write a post about how I have changed from my early twenties until now, my initial first thought was,
"changed? I haven't changed. I'm still just as wild, crazy and fun as I was ten years ago."
I mean, my goal is to live as if I'm perpetually 23 for the rest of my life. But the more I thought about it, the more I started to realize that I
have
changed. In a
big
way. And definitely, for the better.
I met my husband when I was 21. He was 15 1/2 years older than me. (When you are dealing with a big age difference, every "1/2" matters, trust me.) We got married when I was 23.
(please excuse the quality of this photo. We got married in the stone age and I had to use the scanner)
One thing I would change about my wedding day (which was almost 8 years ago)? I wouldn't have drank so much at the reception. Nothing worse than a boozy bride, right? But I guess that's what a little growing up will teach you.
As for year one of marriage compared to year almost-eight? A few things have changed…
– I'm not so insanely jealous. So what if he ran into an ex? I have him now.
– I am not, in fact, the center of the Universe. In order for me to be treated like a queen, I need to treat him like a king. (This one took a while for me to learn)
– Even if I don't feel like doing something, sometimes I just gotta. For the greater good of the marriage.
– I watch my words more closely. You can be so mad sometimes that you just want to spew every hateful thing you can at your spouse, but words hurt and they can take a long time to get over.
Something else that has changed (besides my constant hair changes and his…not so constant hair changes)?
We have become better looking in our old age.
At least in my never to be humble opinion.
(us today)
And kids. Oh, the kids. If I had had my two boys when I was in my early twenties?
God help us all.
My goal was to be married at least two years before we had kids, and it turned out to be five. Which was a tremendous blessing in disguise. Because now? I'm able to be the kind of mom I've always wanted to be.
(me with my two boys, Gunner, age 4 and Colt, age 2)
This past December I turned 31 (still trying to come to grips with that. I'm almost 40 for crying out loud!) and the hubs will be the big 4-7 this June. But even though I went from this…
(crazy days on the boat with a crazy hot brazilian sprawled across my lap)
to this…
(quiet evenings on the river with my 4-year old)
and this…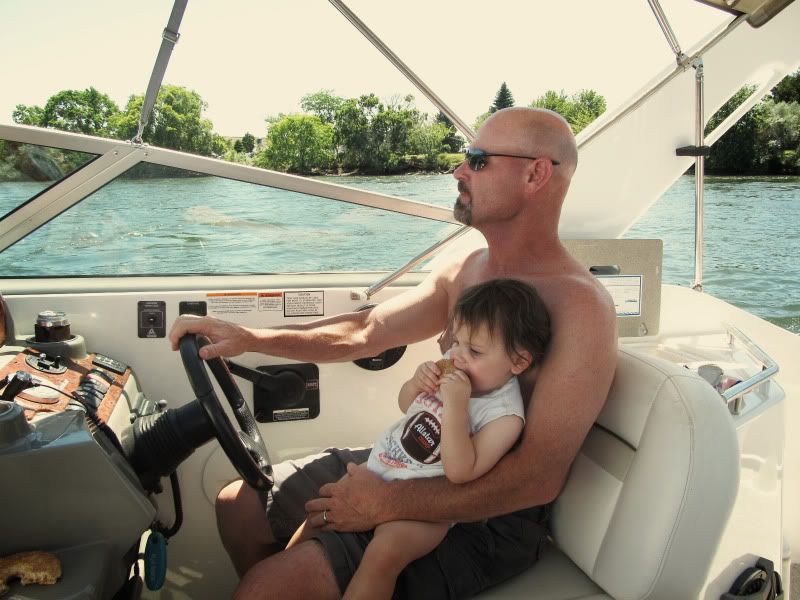 (a baby in his lap…and not that crazy hot brazilian)
I wouldn't have it any other way.
I had fun in my twenties, but I was basically living for myself.
And now?
Now I have a lot more to live for.